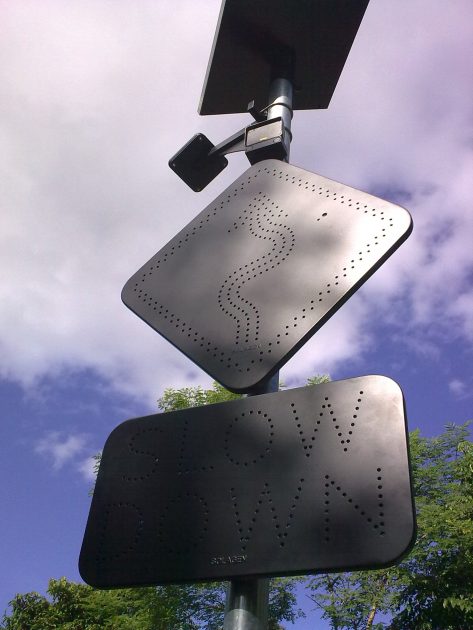 Below Is Some Of Our Most
Frequently Asked Questions
WHY ARE BATTERIES USED IN SOLAR PRODUCTS?
We install batteries in order that the sign can be functional day and night, and in periods of poor weather.
CAN SOLAR PANELS WORK IN CLOUDY CONDITIONS?
Yes. The ambient light on a cloudy day will allow for the solar panel to produce some power.
WHAT IS THE OPERATING LIFE FOR A BATTERY IN A SOLAR PRODUCT?
In the standard Solagen signs our batteries are warranted for 5 years. The actual life of the battery is dependent on many real-life factors, and Solagen recommend a replacement of batteries at between 5 and 7 years.
DO PIONEERZ SAFETY SUPPLY AND INSTALL?
Yes. Installation can be arranged by Pioneerz Safety. To find out more information about our installation service click here
CAN I ORDER SIGNS AS A SUPPLY ONLY PRODUCT?
It is possible to order our range as a supply only product. It is important to note, that training will be required for installation. We can arrange training for your installers, by providing assistance at installation.
HOW DO I KNOW IF MY LOCATION IS SUITABLE FOR SOLAR POWER?
Pioneerz Safety will assist with suitability of location to ensure that the product works at optimum efficiency and with the desired impact.
HOW DO I PURCHASE A SOLAR TRAFFIC SIGN?
Talk to a member of our sales team on +61 7 3488 2159 or contact us, we are happy to provide all the information you need to raise your purchase order.
CAN A SENSOR BE ADDED TO MY SIGN?
Yes. Weather Sensors can be added to existing VAS. There are a variety of options available. Please contact our sales team for further details of the sensors available.
IS THERE A MINIMUM ORDER REQUIREMENT?
No. There is no minimum order, we can accommodate orders for individual signs. Pioneerz Safety can offer discount for larger quantities.
DO PIONEERZ SAFETY PROVIDE TRAFFIC MANAGEMENT?
Pioneerz Safety can arrange for traffic management as part of our installation service.
IF A SIGN DEVELOPS A FAULT, WHAT DO WE DO?
In the unlikely event that you discover a fault with your sign, contact us immediately and we will work with you to get it sorted out in the most efficient way possible. Our long warranties give our customers peace of mind that the sign will be kept in working order. If you have opted for Sentient Online Performance Monitoring System on your sign, your signs will be monitored 24/7, and you will be notified if there is an issue with the signs functionality.
DO THE SIGNS COME WITH A WARRANTY?
Yes. Our products are offered with a five year warranty.
DO WE RECEIVE TRAINING ON THE MONITORING SOFTWARE?
Yes. When you opt to have your signs covered by the Sentient Online Performance Monitoring System, we will provide you with full instructions on its use. We can offer this coaching remotely or "in house" at your office, depending on your needs.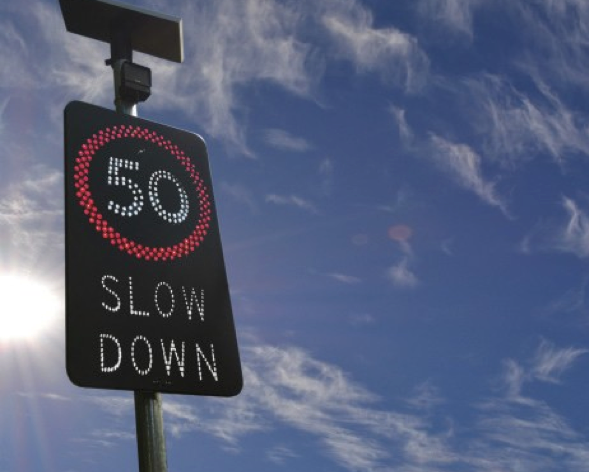 How Do I Place An Order?
To order any of the products you see here or to enquire about any other products we have that may suit your specific requirements please do not hesitate to send us a message via the contact button below. If your matter is urgent or you would like to speak to one of our team members directly you can contact Pioneerz Safety Pty Ltd on +61 7 3488 2159